All Natural – Unfiltered – Ask for it by name "Miller's Honey"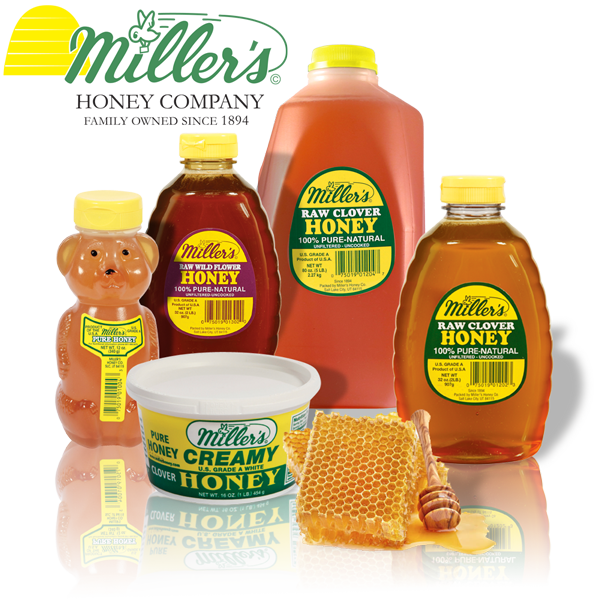 Since 1894, members of the Miller family have been commercial packers of fine honey products.

Our honey is a product of the USA.

Some of the finest honey in the world comes from the high mountains of Utah, Idaho, Montana, Wyoming, Colorado and the hills of North and South Dakota. This honey is favored worldwide for its distinctive flavor.

We pack this honey using minimal heat and simply strain the honey in this raw, natural form and put it into bears and bottles. Our creamy honey is the same raw honey with nothing added!